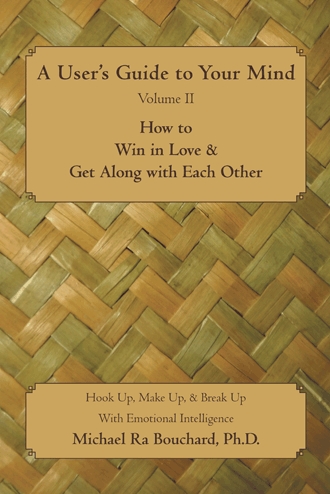 Click here to preview Dr. Michael's new book
************************************************************
Copyright 1998-2023, Michael Ra Bouchard, Ph.D. All rights reserved.
Copyright Notice
The written and visual contents of this entire website are protected by copyright. Including translations, you may NOT reproduce any website content--essays, articles or artwork--either online or in print without first obtaining written permission. Please contact the author to obtain written consent by stating what you wish to reprint and where and when you wish it to be reprinted.  DrMichael@lovekindly.com
No content whatsoever
on this website--essays, articles, and artwork--may be reprinted.
*****************************************************************
 
Notice & Disclaimer:
The author of the material on this website does not dispense medical advice or prescribe the use of any techniques as forms of treatment for physical or medical problems without the advice of a physician, either directly or indirectly. The intent of the author is only to offer information of a general nature to help you in your quest for emotional and spiritual well-being. In the event you use any of the information in his books or on his website for yourself, the author and the publisher assume no responsibility for your actions.
Dr. Bouchard's essays and articles are provided with the understanding that they provide education or instruction, and do not constitute therapy or counseling. Any person seeking counseling should personally contact Dr. Bouchard for distance telephone sessions or consult a local qualified professional. If you are in crisis, suffer from a mental illness or are experiencing serious suicidal thoughts, please contact your local crisis or suicide hotline or phone 911 for immediate assistance. This service is provided to adults age 18 and over and is not intended for use by minors without parental or guardian approval.
*****************************************************************
Aloha and A Hui Hou!