---
Michael Ra Bouchard, M.A., Ph.D.
Doctor of Human Sexuality
Double Board-Certified Clinical Sexologist & Relationship Therapist
Dr. Michael Ra Bouchard is a Double Board-Certified—nationally and internationally—Clinical Sexologist, Sex Therapist, Couple's Counselor, Erotologist, and Founder of Aloha Sexual Health & Happiness, LLC Professional Counseling Services.
He is a Diplomate of the American Board of Sexology, and of the American College of Sexologists, an Advisory Board Member of the American College of Sexologists, and Member of the Society for the Scientific Study of Sexuality, Association for Rational Emotive Behavior Therapy, and American Counseling Association.
He is also a Graduate School Professor Emeritus of Counseling Psychology and Human Services for the University of Phoenix, Hawaii Campus, and Faculty with the Institute for Advanced Study of Human Sexuality in San Francisco.
Over the past three decades Dr. Michael has maintained a global marriage/couples counseling and sex therapy private practice—while variously based in New Orleans, San Francisco, Manhattan, Alaska and Hawaii—helping thousands of individuals and couples achieve enriched intimacy and greater happiness by conquering their sexual, marital and relationship challenges.
Dr. Michael is a seasoned sex therapist and relationship counselor. He is also an acclaimed sex, love, and relationship expert, sex researcher, graduate school professor of counseling psychology and human sexuality, author, sexual advice columnist, and sexual health educator.
And while you may rightly associate us with sexual and marital health, please know that we are also a comprehensive wellness counseling center able to help you manage a wide variety of emotional and mental health issues. Please call for your free consultation to find out how we may help you.
Dr. Bouchard considers himself privileged to help people change their lives; through their gritty determination to scratch and claw their way to optimal health and happiness, his clients remind him daily that he is a human being first and a counselor second.
*   March 2020  An Open Letter to All   *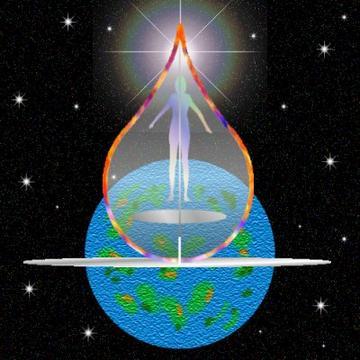 No matter what happens in life,
how it passes is largely determined by the mindset you keep.
~ A Pandemic Self-Help Survival Guide ~
Distance Counseling in the Age of Pandemics:  Just how effective is it?
Tips for Weathering Times of Great Turbulence
While Keeping It—more or less—Together
by Michael Ra Bouchard, M.A., Ph.D.
March 20, 2020
3 minute reading time
Dear friends and fellow world citizens,
At this difficult time of enormous change and sudden danger in the midst of the ongoing worldwide coronavirus panic, it's perfectly natural to feel occasional waves of emotional trauma wash over you. Have courage.
Now is the time to ramp up your practice of self-care and taking care of others. Be especially gentle with yourself throughout this ordeal—and while you're at it—with everybody else. Same thing goes for cutting yourself and others extra slack in the coming days seeing as how everyone is on edge. Easy does it—we're all in the same boat.
During this period of rapid globe rocking upheaval—knocking everyone way out of our comfort zones and leaving us in free fall—we must be willing to change and adapt to "a new normal," even though people in general are terrified of change and grudgingly resist it.
All the same—even as we remind ourselves that life won't always be as terrifying and erratic as it is presently—the intelligent approach is to settle in for the long haul, "roll with the punches" as best we can, and adjust our minds as necessary while establishing new habits and routines for the duration.
In times rife with uncertainty it helps to look for the silver lining in circumstances, and to readily partake of enjoyment wherever you can find it. It also helps to look for the "upside" of all the recent changes and find ways to make the most of them.
Especially during times of crisis such as now—when we can't change circumstances far beyond our control—it is vital to remember that we still can change the way we react to them by exercising the freedom inside our head to decide for ourselves what they mean to us.
And so, in the coming weeks as the world of people goes up and down and people reactively go up and down with it, refuse to go up and down with them but rather stay steady and in your center. Your nervous system and everyone around you will thank you for it.
Throughout this unprecedented period of planet-wide quarantine, the emotional importance of staying socially connected with friends and family—safely and conveniently by telephone and internet—cannot be overemphasized. Or go old school and reach out by sending a letter or postcard. Let the people you care about know you're thinking of them.
Exercising humor—especially finding ways to laugh at yourself and your situation—is one of the best coping mechanisms we have for lightening things up when things aren't going as expected. While doing so won't eliminate the negative it will help to balance it. 
Likewise, laughter can make it easier to cope with difficult situations, lessen pain and reduce anxiety, while also helping us to connect with other people and improve our mood. All of which are good for the brain, uplifting our spirit, and brightening our overall outlook on life in general.
For anyone with faith in a higher power, turn to it regularly for strength and succor to help sustain you during this unpredictable time of tribulation.
And above all remember, "This, too, shall pass."
In the meanwhile, don't underestimate the power of "accepting what is for what is" in furthering calmness and overall peace of mind. And no matter what happens, keep in mind that how it passes will be largely determined by the mindset you keep, for when you control your mind you control everything—change your thinking, change your world! 
Along this same line, American radio and television personality Art Linkletter perceptively advised, "Things turn out best for the people who make the best out of the way things turn out." To that end, when life suddenly sweeps you up in a huge wave and you've got no other choice, the best thing to do is ride it out with everything you've got while taking as much pleasure as possible along the way.
Consequently, strive to stubbornly hold positive expectations and keep as many pleasant thoughts as possible in the upcoming days and weeks, even as you make every effort to stay centered and adjust and adapt accordingly in these unsteadying times.
A word to the wise:  In the upcoming months of uncertainty sure to follow, beware of indulging in the urge for immediate gratification. You must make a conscious effort to resist indulging in alcohol, drugs, overeating, pornography, gambling and compulsive online shopping in attempts to reduce your anxiety, stress, or boredom.
Secondly, during this worldwide collective "pandemic juggernaut" upon which we have all been nonconsenually conscripted for the duration, make it your personal commitment to resist succumbing to any of these insidiously indulgent and beguiling siren's calls—no matter how enticing the lure to indulge seems at the moment. Holding this uncompromising mindset best equips us to avoid dangerous and destructive temptations—while successfully circumventing their covertly hidden health-crushing "clashing rocks"—until finally we all emerge safely on the other side of this pesky pandemic.  
For the sake of your overall health—now and throughout this period—rather than covering up or otherwise self-defeatingly attempting to deny or avoid your challenges, bravely address any issues of anxiety, depression, loneliness and other difficulties head-on by taking positive, life-affirming steps. Towards succeeding in this vital, self-preserving end, strive to connect with those nearest and dearest to you as much as possible. And should a time come when you are often feeling overwhelmed and unable to cope with life on your own, seek teletherapy or join an online support group.
It will also greatly help to establish and maintain "new normal" routines, such as new and regular bedtimes, wake-up times, healthy eating habits and exercise programs. Faithful practice of these behaviors will positively contribute to both your short and long term mental, physical, and spiritual wellbeing and overall equilibrium, providing safe passage until unfettered "real life" can again resume. That is to say, life resumes without all of these as yet indeterminately long—and singularly severe and sweeping—restrictions on our individual civil liberties and most fundamental rights that are now being suddenly thrust and imposed upon us worldwide, undeniably uniting humanity as never before in modern history.
Above all, keep the following in mind:  Difficult times call for flexibility and adaptation as life demands—including acquiring a new, reconstituted personal level of consciousness—especially now and in the coming months as we enter this new admittedly unsettling era of uncertainty. Indeed, the ability to adapt and evolve en masse as life requires of us has never been more essential for everyone presently alive.   
This includes allowing yourself to grieve whenever needed, as freely and fully grieving our losses—including our recent collective loss of the world as we knew it—helps us to adjust and better move on from them. Likewise, don't hesitate to seek out counseling locally or online if you're feeling anxious or depressed and can't seem to shake it.
In this present "time-out interval" of people sheltering at home to stay well—and for the foreseeable future—distance counseling might be the only way we can take measures to protect our emotional health while also protecting our physical health.
The good news in this scary brave new world of practicing social distancing to keep everyone healthy is that numerous research studies have long confirmed telephone distance therapy can be every bit as effective as face-to-face therapy.
And while it is certainly different working with a therapist by telephone, it's neither better nor worse than doing in-person therapy, especially when the clinician is well-trained and specializes in the art of distance counseling.
It takes strength and courage to ask for help. And yet as many who once despaired can now bear witness today—with help comes hope.
For the time being and until this worldwide pandemic runs its course, have trust in yourself and your fellow human beings around the planet to rise in global solidarity to meet the challenges as circumstances require. And if you're so inclined, pray for us all.
Most importantly, keep the faith while continuing to squeeze hope tightly in a big bear-hug for better days soon to come—no matter how dire or dark things may at times seem in the interim—for without hope for a better future we won't make it very far.
Keep well,
Dr. Michael
~ Call Dr. Michael Today for a Free Telephone Consultation ~
Dr. Michael is a long-time pioneer of distance counseling.
He is a professionally trained telephone counselor with over 35 years of telephone counseling experience.
Dr. Michael is a well-seasoned distance counselor. He was an early adaptor of telehealth distance consulting via telephone counseling beginning in 1981, and online guidance beginning in 1995. Most important of all—unlike the vast majority of utterly untrained and woefully unprepared self-described "distance counselors" sprouting-up overnight like so many mushrooms recently, more often than not with well-intended yet highly overconfident proposals of providing "Telephone Counseling" or other virtual services—in reality
Dr. Michael is a highly trained, talented, and eminently qualified distance counseling specialist.
Beginning his counseling career in 1981 as a young newly-minted clinician, the future Dr. Michael—over the course of the next five years—chose to specialize in the delivery of high quality telephone counseling by training as a 24-Hour crisis intervention and suicide prevention telephone helpline counselor with the New Orleans Crisis Line.
In 1986, Dr. Michael concluded his five year "baptism by fire" crisis hotline counselor apprenticeship to pursue full-time academic study within two specialized graduate school programs in preparation of becoming the highly-trained and credentialed marriage/couples counselor and sex therapist he is today; subsequently earning his master of arts degree in clinical counseling psychology in 1989 and doctorate degree in clinical sexology in 1994.
Over three decades of telephone and office sessions with many thousands of clients worldwide since have deftly seasoned and helped Dr. Michael evolve into an exceptionally proficient clinician who continues today to excel in rendering aid, comfort and precious hope, whether face-to-face in his Hawaii office or worldwide telephonically.
Specializing as a Rational Emotive Behavior Therapy (REBT) clinician, Dr. Michael is an old-school, no-nonsense sexologist utilizing only the most effective and proven approaches in cognitive behavioral counseling and psychological empowerment. Through his global psychotherapy practice he provides discreet, completely confidential and leading-edge mental health care to clients locally, nationally, and internationally via telephone distance counseling.
Private home consultations anywhere in the world are sometimes available for clients seeking intensive in person treatment within the privacy and comfort of your home. Dr. Michael specializes in providing accelerated intensive therapy and 100% discreet treatment to celebrities and high-profile individuals. Please call for details.
 BUSINESS PARTNER COUPLES COUNSELING
For Anyone Wanting to Work Better Together as a Team
For interpersonal conflict and challenges within a BUSINESS PARTNERSHIP, Dr. Michael's expertise includes providing confidential Business Partner Couples Counseling for anyone in a business relationship seeking to get along better as partners. When counter-productive or destructive interpersonal dynamics are undermining your ability to work well together as a team, Dr. Michael excels in helping partners decrease conflict while increasing ease and effectiveness within the work environment. Please call for details.
Click here for more about Dr. Bouchard's Education & Specializations
Holding a Masters of Arts Degree in Clinical Counseling Psychology from the University of New Hampshire and a Ph.D. from the Institute for Advanced Study of Human Sexuality in San Francisco, Dr. Bouchard brings over three decades of training, experience and heart to his healing work as a professional mental health counselor.
In addition, Dr. Bouchard is Faculty with the Institute for Advanced Study of Human Sexuality in San Francisco, as well as Graduate School Professor Emeritus of Counseling Psychology for the University of Phoenix, Hawaii Campus.
Dr. Bouchard is also an Honorably Discharged 1970's era United States Marine Corps veteran.

Dr. Bouchard is honored to be an Advisory Board Member
 of the American College of Sexologists
Click here to contact Dr. Michael
Aloha—"To Love is to be Happy With"
The Story Behind Our Name
In the Hawaiian language, Aloha stands for "love." It also has a deeper acronymic meaning of "The joyful sharing of life energy in the present."
These guiding principles of Aloha were inspirational in Dr. Bouchard's naming his sexual therapy and marriage/couples counseling clinic "Aloha Sexual Health & Happiness" upon the opening of his Hawaiian Island talk therapy and behavioral health practice in 1994.
Aloha doesn't exist in a vacuum; it exists within relationships, as ultimately all realities are made up of relationships. Relationships between people, people and Nature, people and their bodies, people and their thoughts and beliefs.
Aloha is the ability to exist in any reality in total harmony—
without judgment or comparison.
It is said that loving use of the incredible energy of Aloha is the secret for attaining true health, happiness, prosperity and success.
Accordingly, for nearly thirty years Dr. Bouchard and Aloha Sexual Health & Happiness Counseling have been committed to personally embodying and nurturing clients with the life-affirming Spirit of Aloha.
Site Index
What is a sexologist?
A professional sexologist is a sexual scientist with specialized training and advanced degrees in human sexuality. As sex researchers, Dr. Michael and others research sexologists are recorders and reporters of the facts—what people do, think and feel sexually—and are not judges of the behavior they describe. As a trained counselor, possessing an advanced clinical counseling psychology degree, Dr. Michael offers therapeutically healthy and balanced psychological perspective, sex education and sexual health education, and sex therapy on all matters of sexuality and intimacy. With his dual specialization of clinical counseling sexology and clinical counseling psychology, Dr. Michael is particularly well-equipped to bridge the realms of sexual and emotional intimacy.
What is sex therapy?
Sex therapy can facilitate a person in healing past, recent or ongoing sexual hurts and pains that prevent them from fully claiming and clebrating themselves sexually. The process essentially consists of recognizing and releasing old self defeating sex-negative programs while concurrently replacing them with life affirming and sex-positive attitudes and healthy loving behaviors. The end results ultimately lead to increased freedom and self permission to celebrate ourselves in fullness as healthy and vibrant sexual beings. As an added bonus, by claiming and expanding ourselves sexually all other areas of our life and relationships are likewise enhanced and expanded.
Most of us derive a warm satisfaction when we feel our lives are aligned with our ultimate values, and conversely experience feelings of distress and unrest when they are not. For these reasons, selecting a therapist who respects your values is essential. The practice of sex therapy is as much an art as it is a science; essentially, it is more a reflection of that therapist's own individual creative synthesis than a data-determined process. Science and ideology are both belief systems that influence the nature of clinical interactions. In the end, the best counseling respects each client's personal values while providing informed choice options.
Informed choice is the process of choosing from options based on accurate information, knowledge, and personal empowerment. As a seasoned and globally acclaimed sex therapist, Dr. Michael is highly capable in assisting clients to achieve optimum levels of sexual and emotional health, along with increased capacity for intimacy and greater happiness. Dr. Michael helps clients within a professional, non-judgmental, sensitive, sex and pleasure positive manner so as to experience more of what is wanted and less of what is not within every realm of their life.
Dr. Michael encourages every client to make the best informed choices for themselves—each according to his or her own personal beliefs, priorities and motivations. As Dr. Michael is fond of saying, he is not here to impose his world-view upon anyone. On the contrary, he seeks to empower clients to achieve a clearer and expanded world-view leading to the living of their best life ever—each according to his or her own self-chosen goals, values and desires.
Why seek counseling from a sexologist?
As a Double Board-Certified Clinical Sexologist, Dr. Michael is a practicing clinician, sex researcher, graduate school professor of human sexuality and counseling psychology, author and expert in the respective fields of sexology and relationship counseling. His therapeutic focus is always results-oriented and applicable to everyday living in the here and now. Dr. Michael's candid one-of-a-kind thought provoking style teaches and assists clients to recognize and reframe their thinking errors and cognitive distortions of perception.
Specializing as an REBT clinician, Dr. Michael utilizes only the most effective and proven approaches to counseling.
From 1991-97, Dr. Michael perfected his REBT clinical skills in his Manhattan private practice. During this same period he had the extremely good fortune to be both a student and counseling client of the eminent sexologist, world renowned psychologist, and acknowledged "father" of Rational Emotive Behavior Therapy, the late Dr. Albert Ellis.
As a care giver today, Dr. Michael continues to embrace the philosophy of empowering his clients to consciously live at cause in their life so as to bring about more of what is wanted and less of what is not.
What is Rational Emotive Behavior Therapy?
Rational Emotive Behavior Therapy (REBT) is a theory of personality and system of psychological training and treatment that emphasizes the role of unrealistic expectations and irrational beliefs. REBT is based upon the precept that emotions follow from our thoughts and judgments about people and events, and not from people or events themselves. REBT seeks to address disturbances caused by false and distorted beliefs towards overcoming the predisposition towards faulty thinking. As a skilled and seasoned REBT counseling expert, you can trust discussing your most private matters frankly and openly with Dr. Michael.
What is Marriage Counseling?
Marriage Counseling, also called Couples Counseling, is a form of counseling that will work for most every couple—marrried or not—who are willing to work at it. It merely requires the willingness of both people to invest in maintaining their relationship and a tenacity to hang in there and go the distance. Counseling can help you to develop sufficient self-awareness to be honest with yourself and the role you play in your relationship, and can help you to develop empathy by reflecting on how your behaviors and motivations are impacting your partner.
By mutually committing to and efforting throughout this combination part-learning/part-healing/part-emotionally expanding process, your relationship grows, becoming all the richer and stronger for it. Along the way, you acquire the knowledge, personal insights, and skillset necessary to effectively move past blocks in your relationship—past, present and future—thereby paving the way for you to claim win-win solutions both preserving and enhancing your love. Indeed, it is no exaggeration to state that seeing a skilled and seasoned couple's therapist, especially during conflict and crisis, may very well save your peace of mind, your love for one another, and your marriage or relationship.
Dr. Michael respects each client's personal values
and does not judge or discriminate against anyone.
He is committed to providing excellence in every session,
whether meeting face-to-face in his office
or globally via phone counseling and online guidance.
 
As a Double Board-Certified Clinical Counseling Sexologist in private practice for over 30 years, Dr. Michael Ra Bouchard has frequently heard clients speak about difficulties in locating a trained and talented counselor to help with their sensitive sexual concerns and private relationship problems. With all the talk and attention given to sex and relationships today, one might expect that a professionally qualified "sexdoc" would be about as common as your neighborhood corner convenience store.
Surprisingly, there are at most only a couple of thousand professionally trained and Board-Certified Sexologists in the entire world, with the vast majority of them working in a multitude of disciplines outside of the counseling field. As for the handful of sexologists specializing in sex therapy and relationship counseling, even fewer in number are the tiny minority of us possessing both an advanced counseling psychology degree and an advanced sexological degree. Apparently, we "full pedigree" counselor-sexologists are scattered rather sparsely around the planet!
Dr. Bouchard is both a well-trained and highly educated clinical sexologist and clinical counseling philosophical psychologist, holding a Doctorate in Human Sexuality and a Master of Arts in Clinical Counseling Psychology. As a Double Board-Certified Clinical Sexologist at Aloha Sexual Health & Happiness, LLC, Dr. Michael specializes in all matters of sexuality, intimacy, marriage/couples and relationship counseling, guidance and therapy.
In addition to being an acclaimed sex therapist and marriage/couples counselor, Dr. Michael is a professionally trained telephone counseling specialist with over 35 years of telephone counseling experience. As an accomplished and reputable distance counselor rendering aid, comfort and precious hope to many thousands of clients since 1981, you can trust Dr. Michael for competent, confidential, and nonjudgmental help by telephone with your sexuality and most precious personal relationships.
Dr. Michael strives to help clients make better choices and behavioral changes that bring about more of what they want and less of what they don't in their lives and relationships. Above all else, Dr. Michael considers himself privileged to help people change their lives; through their gritty determination to scratch and claw their way to the truth, his clients remind him daily that he is a human being first and a counselor second.
Nothing replaces a face-to-face visit with your doctor. While it would be ideal to meet together in person it could prove expensive and impractical. Fortunately, with more three decades of providing telephone counseling experience, Dr. Michael's telephone sessions reflect the same care, concern, and effectiveness as his face-to-face consultations.
When it comes to such important matters as your personal sexuality and the health and happiness of your intimate relationships, it's essential to know that you're working with an accomplished, skilled, and seasoned clinician you can trust. Whether you seek face-to-face or telephone counseling, therapy and guidance, or online guidance, individually or as a couple, Dr. Michael will assist you in a safe, relaxed, and open environment. You can depend on receiving competent, effective and confidential care and above all, high-quality results-oriented treatment.
Click here to read testimonials from clients
Like to get started? It's easy!
Click here to Make a PayPal Payment and Book Sessions Now with Dr. Michael
Or—
FOR A FREE PHONE CONSULTATION
Call 808.965.8800 and ask for Dr. Michael
 
If not now, when?